In its press release dated March 26 2020, the SEC announced temporary regulatory relief for Form ID filers, Regulation Crowdfunding and Regulation A issuers in addition to the relief already granted earlier this month.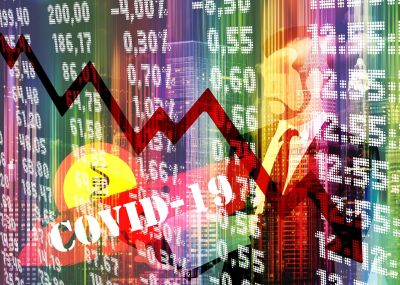 Present coronavirus pandemic is continuing to have catastrophic results on the market and its participants. The SEC has been hearing all participants and adopting corrective measures to bring hope. The measures taken involve:
Participants due for filings on the EDGAR system
Companies required to file under Regulation A and Regulation Crowdfunding
Updated filing requirements for municipal advisors
The temporary final rules include:
Temporary Relief from Form ID Notarization Requirement
Compliance with Regulation A and Regulation Crowdfunding
Annual Update to Form MA for Municipal Advisors
Temporary Relief from Form ID Notarization Requirement:
Issuers are required to gain notarization on the forms from their respective authorities before they can file it on the EDGAR system. In the current situation some applicants were finding it difficult to obtain notarization required under Rule 10(b) of Regulation S-T. Considering this, the SEC has adopted interim temporary final Rule 10(c) which provides temporary relief from notarization requirements. The applications will be accepted from March 26, 2020, through July 1, 2020, subjected to following conditions:
The filer must indicate on its manually signed Form ID that it could not provide required notarization due to circumstances relating to COVID-19
The filer must submit a PDF copy of the notarized manually signed document within 90 days of obtaining an EDGAR account.
Please note that Regulation S-T outlines rules governing electronic filing.
Compliance with Regulation A and Regulation Crowdfunding
The commission has extended the deadline by 45 days for Regulation A and Regulation Crowdfunding issuers. So, certain disclosures and reports that would otherwise have been due between March 26, 2020, and May 31, 2020, will have a grace period of 45 days subjected to following conditions:
The filer must disclose that it is relying on the temporary final rule
The filer must provide the reason why it could not file on time
The company must immediately inform its investors of its reliance on the temporary rule
Annual Update to Form MA for Municipal Advisors
Similar to above the commission has also extended the deadline for municipal advisors for their annual update filings (Form MA-A). So now Form MA that is due to be filed between March 26, 2020, and June 30, 2020, will be allowed an additional 45 days. This is permissible only:
If the municipal advisor is unable to meet the filing deadline due to current or potential effects of COVID-19
They must provide a brief description of the reasons why they could not meet time guidelines
The SEC also said that it may extend timelines or announce additional relief measures as it may seem appropriate. For further questions or clarifications, Form ID filers can contact EDGAR Business Office at 202-551-8900. Regulation A and Regulation Crowdfunding filers can contact the Division of Corporation Finance's Office of Small Business Policy at 202-551-3460 and municipal advisors should contact the Office of Municipal Securities at munis@sec.gov or 202-551-5680. Click here for detailed release
(Visited 38 times, 1 visits today)