On January 30, 2020, the SEC proposed amendments to Modernize, Simplify, and Enhance some financial disclosure requirement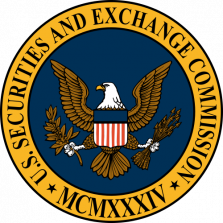 s in Regulation S-K. The focus is on eliminating duplicative disclosures and making changes to simplify compliance efforts for registrants. The new rule will add a new item 303(a) to state the principal objectives of MD&A, eliminate the tabular disclosure of contractual obligations and reduce repetition throughout filings.
What is Regulation S-K?
Regulation S-K is listed under the US Securities Act of 1933 and lays out reporting requirements for various SEC filings used by public companies. It applies to:
Registration statements under the Securities Act to the extent provided in the forms to be used for registration under that Act;

Registration statements under section 12 of the Securities Exchange Act of 1934

Annual or other reports under sections 13 and 15(d);

Going-private transaction statements under section 13;

Tender offer statements under sections 13 and 14;

Annual reports to security holders and

proxy

and information statements under section 14; and

Any other documents required to be filed under the Exchange Act, to the extent provided in the forms and rules under that Act.
The amendments proposed by the SEC apply to three items namely, Item 301 (selected financial data, Item 302 (supplementary financial data) and Item 303 (management's discussion and analysis).
Why are the amendments proposed?
According to the SEC, the proposed amendments will have following benefits for the issuers: 
It will help simplify current compliance efforts for companies

Allow investors to make better capital allocation decisions

It will also reduce compliance burdens and costs
SEC Chairman Jay Clayton said, "The improved disclosures would allow investors to make better capital allocation decisions, while reducing compliance burdens and costs without in any way adversely affecting investor protection." 
What are the proposed amendments?
The proposed amendments are as follows:
Eliminate

Item 301

: Financial data should be presented, in a comparative columnar form, for each of the last five fiscal years and any additional fiscal years necessary to prevent the information from being misleading. Item 301 is no longer useful as it is required to illustrate trends but Item 303 requires a discussion of material trends. Also when it was developed the financial statements were not tagged with XBRL and there was no prior information available on EDGAR which can now be easily found.

Eliminate

Item 302

: This item looks for changes caused by such events as: disposals of business segments; extraordinary/unusual or infrequently occurring items and matters related to gas and oil. The reasons for elimination include cost reduction and avoiding duplication along with the reason listed for the elimination of Item 301

Amend

Item 303

: This item requires a narrative explanation of any changes in the financial condition or results of operation of a company. Currently MD&A is broken down into 4 parts:
Item 303(a) requires full-year disclosures on liquidity, capital resources, results of operations, off-balance-sheet arrangements, and contractual obligations.  

Item 303(b) covers interim periods and requires a disclosure of any material changes to the Item 303(a) information.  

Item 303(c) acknowledges the application of a statutory safe harbor for forward-looking information provided in off-balance-sheet arrangements and contractual obligations disclosures. 

 Item 303(d) provides scaled back disclosure accommodations for SRCs.  
The proposed rules would substantially change this structure as follows:
Add a new Item 303(a): This item is intended to state the principal objectives of MD&A. The readers will find valuable information on the company through the narrative explanation of financial statements emphasizing providing disclosures on:
(i) Material information relevant to an assessment of the financial condition and results of operations of the company, including an evaluation of the amounts and certainty of cash flows from operations and outside sources;
(ii) The material financial and statistical data that the company believes will enhance a reader's understanding of its financial condition, changes in financial condition and results of operations; and


(iii) Material events and uncertainties known to management that would cause reported financial information not to be necessarily indicative of future operating results or of future financial condition, including descriptions and amounts of matters that (a) would have a material impact on future operations and have not had an impact in the past and (b) have had a material impact on reported operations and are not expected to have an impact on future operations.

Replace Item 303(a)(4), Off-balance sheet arrangements, with a principles-based instruction to prompt registrants to discuss off-balance sheet arrangements in the broader context of MD&A;

Eliminate Item 303(a)(5), Tabular disclosure of contractual obligations given the overlap with information required in the financial statements and to promote the principles-based nature of MD&A;

Add a new disclosure requirement to Item 303, Critical accounting estimates, to clarify and codify existing Commission guidance in this area; and

Revise the interim MD&A requirement in Item 303(b) to provide flexibility by allowing companies to compare their most recently completed quarter to either the corresponding quarter of the prior year (as is currently required) or to the immediately preceding quarter.
The proposed new rules also apply to foreign private issuers (FPIs), including to Forms 20-F and 40-F, as appropriate. The proposed amendments would eliminate duplicate cross-reference including to various registration statement forms under the Securities Act and periodic reports and proxy statements under the Exchange Act. 
To remind, the proposal will have a 60-day public comment period following its publication in the Federal Register. The guidance will be effective upon publication in the Federal Register. 
Colonial Filings can help file all your documents in the SEC EDGAR compliant HTML, XBRL and iXBRL formats. The "Easy Edit technology" allows you to make changes directly in the source EDGAR document saving you hours of time. Other value-added services include changing/renewing EDGAR codes, hyperlinking of table of contents, sending optimized word documents after each filing, paying fees to the SEC, keeping you updated on SEC rule changes, synchronization with transfer agent and many more. Contact a sales representative to learn more about our EDGAR filing services at 877-285-8605.